Sharing the Gospel with Muslims
A Handbook for Bible-based Muslim Evangelism
Sharing the Gospel with Muslims will help you seek common ground with the Muslims in your neighbourhood as you share the truth about the only true Saviour of the world.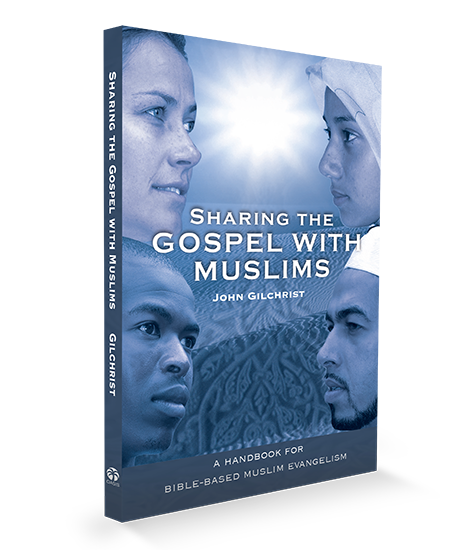 Our Muslim neighbours need to hear the good news of Jesus. But it's easy to share the gospel in ways that are inefficient, unhelpful, or ignorant.
John Gilchrist understands the challenge. In Sharing the Gospel with Muslims, Gilchrist teaches us to seek common ground as we learn about our Muslim neighbours. This book uses truth from the lives of Adam, Noah, Abraham, David, Jesus, and many others to present the gospel in a way that is relevant to Muslims.
Filled with hundreds of passages from the Bible and the Quran that compare and contrast Christian and Muslim beliefs, this book will help you:
Discover the power of God's word in ministering to Muslims
Learn practical methods of evangelizing with grace and truth
Find support and encouragement in loving your Muslim neighbors
Study biblical characters from both a Muslim and Christian perspective
Realize how the most credible witness tool is your own life
Sharing the Gospel with Muslims will help you learn how to use the Lord's most powerful instrument to reach Muslims with the gospel, and to draw them towards the only true Saviour of the world.
John Gilchrist is a well-known international writer and teacher, and writes from over thirty years of reaching out to Muslims in South Africa. He has always believed that the most effective way of reaching Muslims with the gospel is to base our witness on the Word of God which is living and active, sharper than any two-edged sword. The examples given in Sharing the Gospel with Muslims were learnt and shared in hundreds of Muslim homes in his neighbourhood.