Highly Favoured
Our Powerful God's Covenant with You
Highly Favoured encourages us that the God of the Bible is not unreliable or inaccessible like the spiritual beings in African traditional religions. In the Bible, the all-powerful God deeply desires a relationship with his people.
He chooses to have a covenant relationship with his people. We do not have to earn God's favour.
---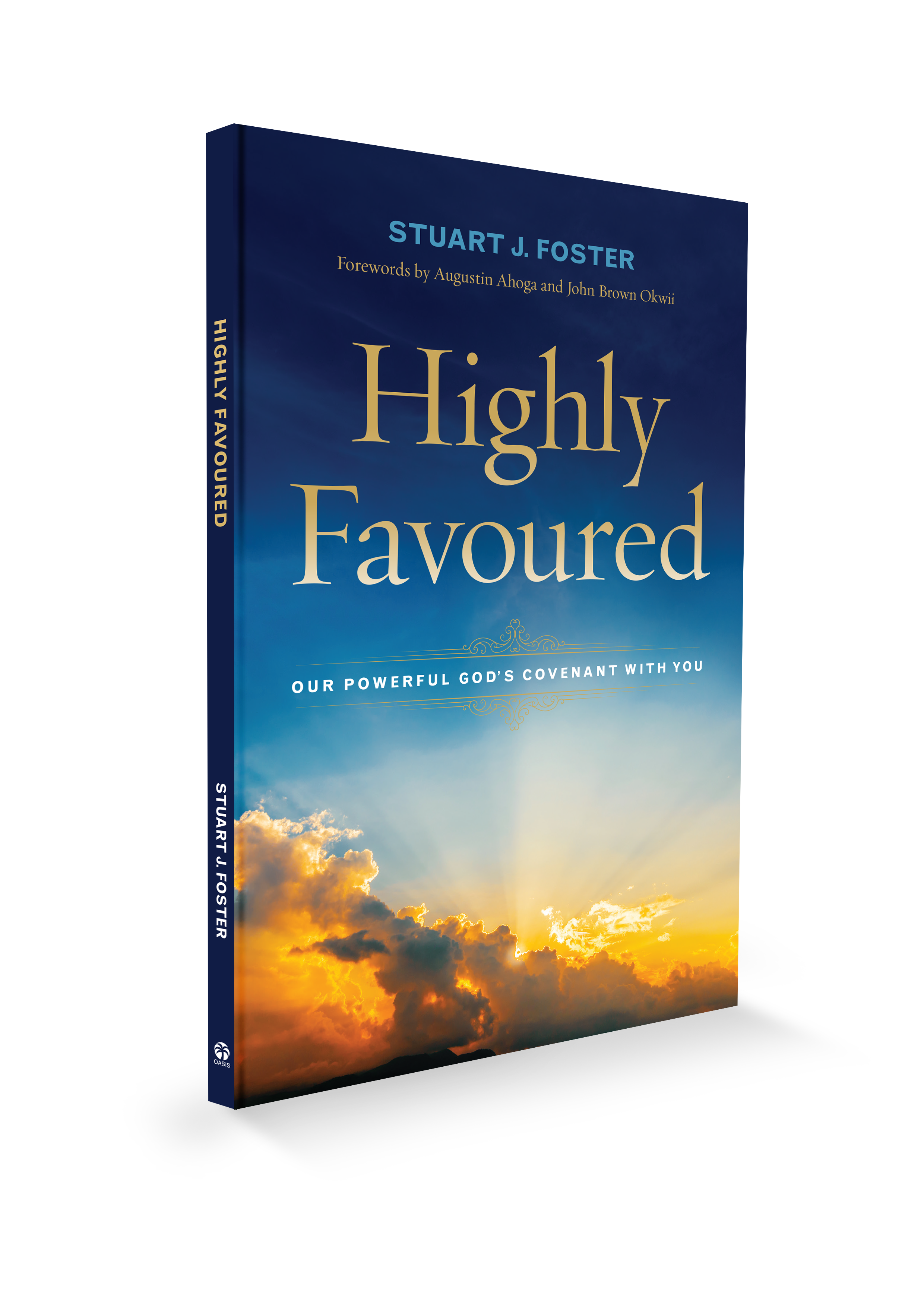 We all long for healthy and successful families, but this dream often seems out of our reach. We may look to spiritual powers such as diviners, prayer, or church to help us meet our basic needs – from income to health to relationships.
Highly Favoured encourages us that the God of the Bible is not unreliable or inaccessible like the spiritual beings in African traditional religions. In the Bible, the all-powerful God deeply desires a relationship with his people. He chooses to have a covenant relationship with his people. We do not have to earn God's favour. He lays out the terms for blessing and punishment, and he is completely faithful to abide by them. No matter what happens, God's commitment to his people is unshakeable. If we choose a relationship with God, it is both secure and demanding – and much better than we dared to imagine. We are within his mighty protection and he gives us the power of his Spirit, but we can turn to no other powers besides him.
"You will be my people and I will be your God." This is God's promise throughout the Bible. This book leads you to discover what this deep truth means for your life, using African proverbs, relatable stories, and familiar illustrations to bring the message home. You will finish this book with a shining confidence in God's unfailing love for you, a reassurance of his amazing favour, and a fresh passion for his Word.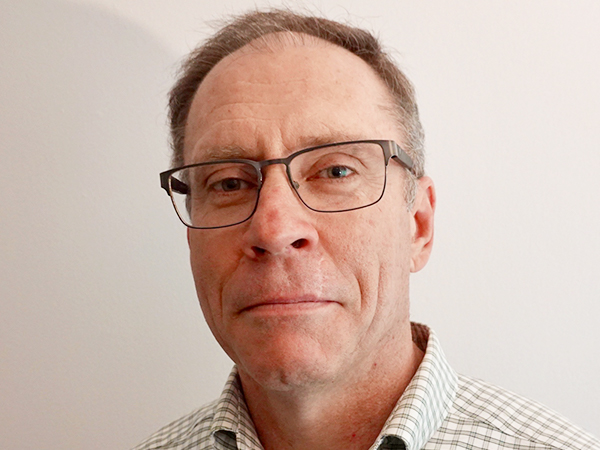 Born in Zambia, Rev Dr. Stuart J. Foster has been serving with SIM in Mozambique alongside his wife Sindia since 1986. As he translated the Bible into Elomwe with a Bible Society team, he encountered the richness of God's covenants. To learn how to communicate this in African languages, he pursued doctoral studies at the University of Stellenbosch, South Africa. Foster also holds degrees from Harvard University and Gordon-Conwell Theological Seminary in the USA.
Many Christians in Africa fantasize with a big God on Sunday and dine with small "gods" Monday to Saturday. It would appear the big God has prosperity but is hard to reach in the trenches of ordinary life without the help of small gods. Foster shows us that the God of the Bible is either God in all circumstances or not God at all. Believers have a privileged and rock-solid relationship with God, grounded in a binding covenant to be their God and believers his people. In fact, seeking after small gods separates us from the God who is always with us, in pain and suffering or in wealth and health.—Rev Dr Aiah Foday-Khabenje, General Secretary, Association of Evangelicals in Africa
Whether you are trying to find the Way in life, wondering whether God cares about you, or bewildered by hard times, this book is for you. It shows how you have nothing if you are disconnected from God, but how through Jesus you have everything. This is wonderful Good News. I was blessed reading this book. I believe you will be too.— Michael Cassidy, Founder, African Enterprise
Whether you are struggling with the question of belonging, feel unsatisfied with life, or have many "Why?" questions, Highly Favoured is for you! From the Scriptures and the ups and downs of his experiences, Foster shares that those who are "in Christ" are already "highly favoured" by God! The enemy tries to rob God's people of joy and hope by blinding us to this great truth. But whatever is happening in our lives, God has made an unconditional covenant with us, promising that he will be our God and we will be his people. Let this small book show you the big purpose that God has for your life – how you are already a part of the big story that God is writing! —Dr Frew Tamrat, Vice-Principal, Evangelical Theological College, Ethiopia
Like a bright light, this book leads readers out of a prosperity gospel mindset and into the assurance of a life-giving relationship with God, rooted in covenant promise. Foster's many years translating the Bible give him deep knowledge of God's Word. His practical insights and personal experiences will enrich any reader who truly seeks assurance of God's favour. —Rev Dr Joshua Bogunjoko, International Director, SIM
Highly Favoured could not have been written at a better time than this. Foster describes the struggles we face in our context when we are away from the soothing warmth of a relationship with the Creator. But God is committed to relate as a father to his people and to fulfil every promise he ever made, because he is God Almighty. This book will help you to reunite with the eternal source of salvation and refreshing revival. The Spirit of God truly leads you through the pages. I highly recommend this book to every person across Africa and the world. —Pastor Jeffrey Muleya, Family of God Churches, Zimbabwe Tonga Bible Translation Project
Today people often feel driven to seek spiritual protection, power, and healing from ancestral spirits, spiritualists, and traditional deities. The tremendous appeal of material wealth, prosperity, and worldly success can overshadow the true meaning of the gospel of Jesus Christ. Drawing from decades of ministry in rural Mozambique, Foster explains why an understanding rooted in a covenant relationship with God is key to unlocking the true blessings and riches of Christ's kingdom, empowering believers to trust God through life's darkest moments by rooting their faith in God's sovereignty and covenant faithfulness. This book is a must-read for any serious, thoughtful Christian trying to understand why God's promises sometimes seem to go unfulfilled, and why his promised blessings do not always result in worldly prosperity. It is a healing balm for spiritual wounds inflicted through the hardships of life, and great restorative medicine for the Christian soul! —Dr Nii A. Tetteh from Ghana, Assistant Professor of Medicine at Harvard Medical School
"God's Favour" is a frequent preaching and teaching subject in Africa that is often misunderstood. In this well-researched and carefully written book, Foster engages the topic in a fresh and balanced way that is both faithful to Scripture and meaningful to contemporary audiences. I highly recommend this book. —Dr Clifton R. Clarke, Assistant Provost and Associate Professor of Black Church Studies and World Christianity, Fuller Theological Seminary
FREE DEVOTIONAL:
This plan, based on Stuart J. Foster's book, will help you discover God's unshakeable love and grasp the power of God's covenant relationship with you.
Click here to get the devotional