Africans and Africa in the Bible
An Ethnic and Geographic Approach
Africans and Africa in the Bible highlights where and how Africans and Africa have featured in the story of God and his people since ancient times.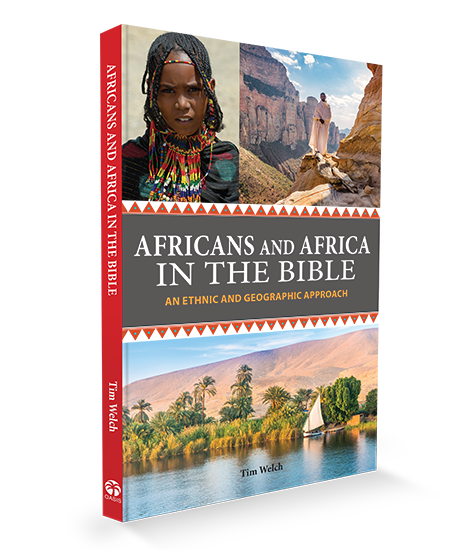 This book shows the presence and the participation of Africans in the biblical text, helping demonstrate that Christianity is not a "white man's religion," and that Christianity has deep roots in African soil. It looks at all those in the Bible who can legitimately be considered as African, supporting its findings with both ancient and modern scholarship. Extensive appendices indicate precisely the African people and places mentioned either directly or indirectly in the Christian Scriptures, supporting the premise that Africans are not simply recipients of the Gospel message, but they are an integral part of it. It is time for the church in Africa to recognize its very rich biblical heritage.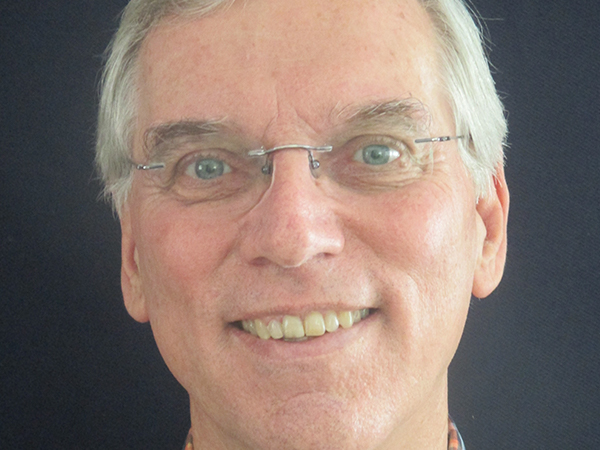 Tim Welch served as a missionary in Côte d'Ivoire for 31 years with SIM (Serving In Mission), including 22 years as national director. He researched Africa in the Bible for his MA in World Christianity from Denver Seminary and obtained a Doctor of Transformational Leadership degree from UACA ( Université de l'Alliance Chrétienne d'Abidjan) in Côte d'Ivoire .
He has written practical theology books in French, helped edit the Bible d'étude africaine (CPE, 2015), and contributed to the Africa Study Bible (Oasis International, 2016). Tim lives in Colorado with his wife Janet and serves as the SIM Ministry Point Person for Literature.
Through biblical scholarship and careful research, Tim Welch has done an excellent job in highlighting for us the place and role of Africans and Africa in the unfolding work of God throughout Scripture. I highly recommend this book to all those who wish to expand their understanding of the interwoven nature of God's dealings with the nations throughout biblical history and the place of Africans and Africa in it. –Joshua Bogunjoko, International Director, SIM (Serving In Mission)
Africans and Africa in the Bible by scholar and missionary Tim Welch has comprehensively surveyed all of the numerous, but often overlooked references to Africans and to Africa in the Old and the New Testament. This volume will be of special value and interest to both Christians and non-Christians on the African continent. –Edwin Yamauchi Author of Africa and the Bible, editor of Africa and Africans in Antiquity
By simply and faithfully placing the biblical data regarding Africans and Africa before the reading public, Tim Welch has rendered a great service to the Body of Christ. The many years he has spent in Africa, reading the Bible from within that context and together with Africans who love the Scriptures have yielded this wonderful and timely document which should add fresh impetus to what God is already doing in His Global Mission through the African people. Reading this has been energizing and empowering. –Mutua Mahiaini International President, The Navigators
Truly amazing....an essential read for anyone interested in knowing the place of Africans and Africa in the Bible. An inspiring, eye-opening, and stimulating book for this time when Christianity is the fastest growing religion in Africa. –Daniel Bourdanné, General Secretary, International Fellowship of Evangelical Students (IFES)
Welch's chronology of Africans in Scripture and the role they play give credence to the notion that God has a special mission in world evangelization for Africans and calls on us to fulfill it at home and abroad. This work is as enlightening as it is encouraging, for it is a great feeling for a people to see themselves in God's Holy Scriptures, for them to realize they are not alienated or despised but active participants in God's plan for the world. Africans and Africa in the Bible makes a substantial contribution to academic discourse and is poised to offer additional impetus that would whet African readers' appetite for God's Word. –Lawrence Darmani, Author and publisher, Step Publishers, Ghana
In this wonderful book, Tim Welch helps us to understand how Africa played a significant role in the story of God's people. It provides the foundation on which Africa continued to shape Christian thought during the first Millennium. –Mouneer Hanna Anis Bishop of the Episcopal/Anglican Diocese of Egypt with North Africa and the Horn of Africa
Christianity had been portrayed as a foreign religion to Africa and Africans until we started discovering numerous references in both the Old and New Testaments to names of people from places we know now as the continent of Africa. These people were associated with God's mission over the ages. As Africans, these discoveries fuelled our enthusiasm to take further initiatives in carrying out God's mission through His Church on earth. Africans and Africa in the Bible by Tim Welch has added more impetus to such enthusiasm. –Reuben Ezemadu, Continental Coordinator, Movement for African National Initiatives (MANI)
Tim Welch's Africans and Africa in the Bible is for both the novice and the scholar. He meticulously explores the evidence for what can truly be considered African in the Bible and what cannot. His appendices provide indices of Africa in both Testaments, identifying where in the Biblical text Africa or Africans are referenced as well as a second list identifying Africa and Africans alphabetically. The result is a large body of evidence that shows Africa's contribution to the Biblical narrative, but without being overly Afrocentric as can sometimes happen in such studies. His work will add to the mounting conviction that Africa is indeed an integral part of the Biblical narrative of God's salvation of His people. Africans and the West both need to hear the message that Christianity is not just the "white man's religion", but is the truth that spans cultures, races, color, geography, and prejudices. I heartily recommend this work as part of anyone's library who wants to be literate about Africa's contribution to the Christian world. –Joel Elowsky, Research Director, Center for Early African Christianity, Eastern University Associate Professor of Historical Theology, Concordia Seminary
Tim Welch has done an extensive and thorough work in reminding readers that Africans are not just recent recipients of the Gospel message; rather, they are an integral part of that message. His meticulous research on Africans in the Bible should motivate the African Church and increase awareness of Africa's rich biblical history, as it shows that Christianity has deep roots in African soil! What a blessing for the African Church! –Joanna Ilboudo, Executive Director, ACTS-Burkina Faso
Africans and Africa in the Bibleby Tim Welch is a "Wow!" book for those of us who live and work in the African context. As he himself says, "...it is time for the Church in Africa to recognize it's very rich biblical heritage." He does a magnificent job putting together what ancient and modern scholarship has to say about each person and place. The book is a massive contribution to our understanding of the role Africa and Africans played in Scripture. Just his end material, listing every place in Scripture where Africans or places in Africa are mentioned, is worth the price of the book. It belongs in the library of every pastor, missionary, scholar, seminary and Bible school student. –Howard Brant, Senior Church and Mission Consultant, Addis Ababa, Ethiopia
Tim Welch has done an amazing study in Africans and Africa in the Bible. The research is profound, biblical and scholarly, meeting the need of anyone who is looking to see how the Bible and Christianity relate to Africa. For those who minister in Africa and among the African diaspora, the book tells about the role played by Africans in the unfolding story of God's plan. It applies to all spheres of ministry: Church, Missions and Theological Education. I warm-heartedly recommend this book to all and especially to those who wrestle with the idea of Christianity being a "Western Religion." –Siegfried Ngubane,Director, SIM Southern Africa
This book is destined to prove a tremendous companion and friend to all African students of the Bible: pastors, theological educators, students, and lay people. As the Church in Africa moves onto centre stage in world Christianity in a new and very different kind of "Afrocentrism" this book will give confidence to African scholars and Church leaders to take pride in their continent and their ancestors who formed part of the story of the making of the people of God. Through meticulous but accessible and fair scholarship, Welch has pealed back hundreds of years of Euro/American-centric layers which have hidden from view the presence and influence of the black person in the Scriptures. To misquote the late Francis Schaeffer, "We were there and we were not silent!" It is my sincere hope that this book will further encourage African students of the Bible to relax their reliance on colonial Christianity and instead learn to sink their Gospel roots directly into the soil of the Bible and its world. –Joe Kapolyo, Lead Minister, Edmonton Baptist Church, London; former Principal of the Theological College of Central Africa (Ndola, Zambia)
Many people in our African continent think the Bible and the Christian religion came to us from white men. In Africans and Africa in the Bible, Tim Welch has done an excellent job of research and sound analysis to show that we were incorrect to think that way. I recommend this book to every Pastor, Bible teacher and Bible student, both white and black, working in Africa, which will help Africans see and believe in their central role in the eternal good counsel of Jehovah's own will. –Simon Mvondo Edzoa, President of Cameroon Biblical Seminary
This is an amazing book highlighting the role of Africans dealing with God's revelation and its transformation, from the very onset of Christianity. This is inspirational! –Johnson Asare, National Director, Markaz Al Bishara (Ghana)