Getting Married
Building Your Marriage Before It Begins
Written as a friendly and light-hearted conversation, this book is perfect for you and your fiancé(e) to read and discuss together. Drawing from timeless wisdom and real-life examples, this husband-and-wife team helps couples to resolve conflicts before they explode.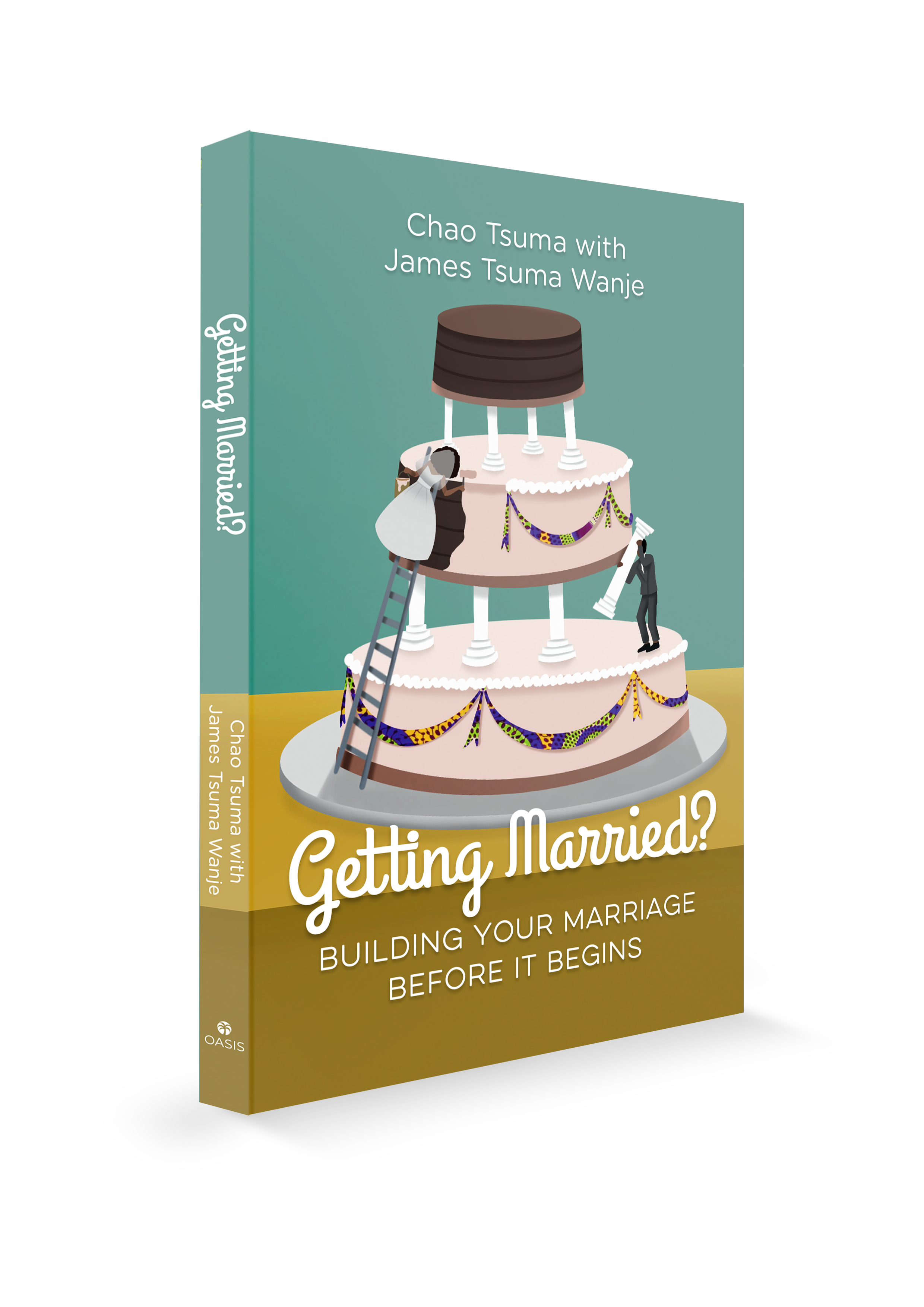 Marriage is a huge life transition. Luckily, you don't have to do it alone. For over 10 years, James Wanje and Dr Chao Tsuma Wanje have prepared couples to start out their marriages right.
They tackle topics such as finances, in-laws, sex, and roles. Couples will learn to communicate their expectations and intentionally build their relationship. At your own pace, and in your own space, talk through the discussion questions and bond with your partner. Investing in your marriage before it starts is well worth it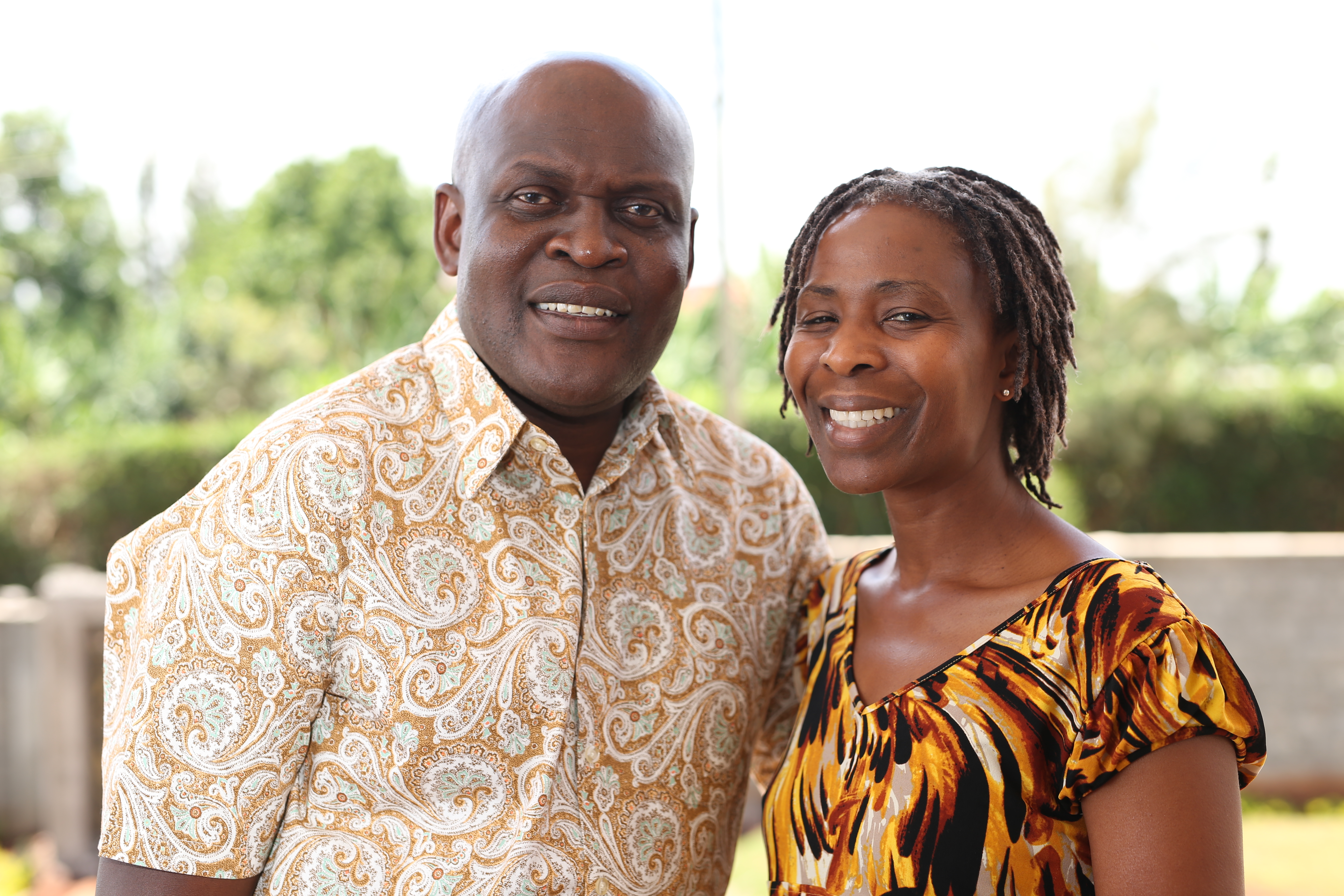 Dr Chao Tsuma Wanje and her husband James Wanje have helped prepare couples for marriage for over 10 years. They have led premarital counselling for megachurches across denominations in Nairobi, Kenya, working with Cru's FamilyLife strategy and now Sowing Seeds of Joy, Inc.
They follow up with the couples they have discipled for years, establishing them in small couples' discipleship groups and equipping them to mentor other new couples. Chao researched pre-marital counselling for her doctoral studies, seeking the input of pastors, church leaders, and individuals on this subject.
Chao and James Wanje have written the guide that I have often longed for in my work as marriage educator. The environment in which young people meet and get married has changed significantly over time. This tool will help them safely navigate towards healthy and sustainable marriages. It includes relatable stories illustrating dilemmas young Africans face, questions to discuss with their partner in a non-threatening way, a gracious and non-judgemental approach, and worksheets that pull the couple to explore their unique backgrounds. I will definitely be recommending this book everywhere I go.—Modupe Ehirim, Founder and Lead Counsellor at The Right Fit Marriage Academy
As a Kenyan and Canadian who have been married just over 13 years, we could easily relate to many issues covered in this magnificent book. We wish we had had such an excellent resource to prepare us for marriage! We do lots of pre-marital counselling in our church, which this book will easily complement. We highly recommend this book as a marriage resource for those intending to get married, for the already married seeking to mentor others, and for ministers who serve in such ministries. —Stanley and Christa Gitonga, Lead pastors at PEFA Runda
Chao and James share from the depth of their relationship with God and the breadth of their over 20 years of experience preparing couples for marriage. Having used materials for non-Africans, they invested time and research to provide a rich, edifying book that connects with the African context. This is a gem for those planning to get married soon, those courting, counsellors, pastors, people keen on enriching their marriages, and everyone passionate about family. —Rev Benson Kuira Irungu, Senior Pastor of Membley Baptist Church, Ruiru
I like the way James and Chao discussed how we can take the good from our culture and traditions and make it part of our marriages today. It was a breath of fresh air! They relate to the readers by using their own experiences as examples. The fictional story of Jabali and Karembo is right on point. It captures the African audience, who relate to stories. I was really impressed that after each chapter there is an opportunity to act on the information and make commitments. I can't wait for this material to become available, especially for us who are in marriage ministries. This resource will equip us as we strive to help couples in their relationships. —Pastor Charles Macharia, Firm Foundation Ministries
Marriage is a powerful witness for Christ and His kingdom. Getting Married? celebrates marriage and helps cultivate love and maturity. James and Dr Chao Wanje have been involved in marriage enrichment and reconciliation for over 24 years. Dr Chao enjoys mentoring and Minister James is a devout kingdom man. They have poured into the lives of hundreds of couples throughout Kenya and abroad. This book is a must-read for beginning couples, couples in their golden years of marriage, and for those in between. —Pastor Ron and Star Nelson, founders of Sowing Seeds of Joy in Dallas, TX
I have had the privilege of mentoring young couples preparing for marriage. Without a shadow of doubt, this is my new go-to tool. Chao and James have done a wonderful job providing a delightful, easy-to-use guide that couples and mentors alike will appreciate.—Pastor John Paul Mugendi, Senior Pastor of Karen Community Church
Oh, what a wonderful guide these beautiful people have written! They guide the couple to discuss their hopes and their families' expectations, to identify and address red flags, and how to come together to resolve differences. Knowing James and Chao as we have for 20 years, each word has been inspired by their love for Jesus, their love for their people, and their desire for marriage to be experienced as the joyful gift from God that it is. —Ken and Barbara Benson, married over 40 years
Chao and James Tsuma paint vivid, relatable, and practical stories that speak powerfully not just because they are real but because they are based on the living word of God. This is an overflow of their lives and ministry distilled over the years. Whoever takes its advice will build their marriage and family for keeps. —Joseph and Julia Mwanga, Co-founders of Love In Deed
Written in an African context, this book addresses all the things that often go unspoken, and it fills a niche that is sorely missing. It provides wise counsel from a biblical perspective in a non-judgmental way. Highly, highly recommended. Churches and pastors need to be recommending this to their congregations. —Matt and Kelly Elmore, International Director of African Christian Outreach
I read this invaluable resource with great joy. Biblical and clearly practical, the built-in interactions help the couple to talk through expectations and issues in a healthy way. I heartily endorse this book. I believe it can help non-African couples as well. —Dr Howard Ostendorff, S. & E. Africa Coordinator for Freedom In Christ International
Truly a delight to read. This book offers wonderful wisdom on communication, roles, finances, sex, and much more! I especially enjoyed the many real-life examples and couples' stories that were shared in the book. If you're planning to get married, do your marriage a favour and grab a copy of this book. You will not regret it! —Michael and Muthoni Waiyaki, married nine years
Timely, well-written, and easy to read, this book is also full of deep truths to anchor marriages in God. Having been impacted by the ministry and lives of Chao and James Wanje, I highly recommend this book. It will inspire you to accomplish God's purposes through the institution of marriage and equip you to build a godly legacy. —Pastor Felix Onyango, author of The Quest for Greatness and Anointed for God's Purpose
Second to the church, marriage is the most beautiful institution our God ever established. However, no one is born knowing how to be or stay married. People need preparation and mentorship. Getting Married? is a well-researched and biblically-centred premarital tool. You will enjoy meeting the fictional couple, Jabali and Karembo, who walk alongside you as you prepare for your marriage. Pastors and counsellors, you need to grab this masterpiece! It will make your work easy and most definitely enjoyable. —Pastor Isaac and Rayhab Macharia, Lead Pastors of Trinity Chapel Kampala
This study guide is for anyone preparing to be married, as well as those who skipped this stage – anyone concerned about building a lasting marriage that will be a legacy for generations to come. We enjoyed seeing the different scenarios in each chapter, showing what different characters went through before and even after marriage. James and Dr Chao Tsuma often shared their experiences, which makes any reader feel like marriage is not a mistake but God's way to show his excellence. —Grace and Eric Kavivya, married nine years