Conflict Resolution in the Church
Conflict Resolution in the Church answers the church's great need for a practical approach to conflict resolution. Morrison and Mwalw'a provide encouragement for leaders to address conflict in a godly and biblical manner.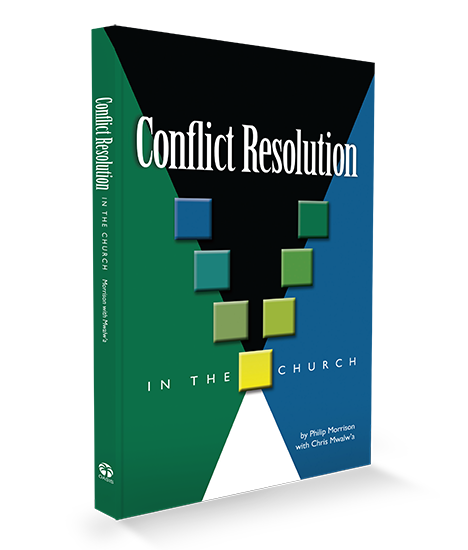 The church in Africa needs to know how to resolve conflicts. The challenges are daunting. Tribalism. Politics. Different cultural values. Once we forget who God is, it's easy to descend into quarreling and backbiting.
We know that God hates division – his intention for us is to preserve unity and harmony within the body. Proverbs 6:19 tells us that "a person who sows discord in a family" is detestable to the Lord. Since Scripture always judges culture and its practices, Scripture must be our guide as we deal with the conflicts that arise from our differences.
Conflict Resolution in the Church shows us what the Bible has to teach us about different types of conflict and how to deal with them. Authors Morrison and Mwalw'a take the reader to the root of conflict in church or religious organization settings, encouraging leaders to minster in a godly and biblical manner.
As you follow God's guidance, you can help bring peace to your churches and denominations, and learn to resolve even the most difficult conflicts and challenges.
Dr Philip E. Morrison served as a pastor for fourteen years in the US before coming to Kenya as a missionary in 1992. He earned his Doctorate of Ministry from Africa International University and has served at Moffat Bible College, Rift Valley Academy, the Multi-Church Pastor Institute, and as Africa Inland Mission's Theological Education Consultant. He is the author of several other books, including The Multi-Church Pastor, Influence: Leading Without Position, and Mastering Ministry.
Chris Mwalw'a has served with Word of Life Kenya since 1981 and is currently with the Word of Life East Africa office. He has served as pastor at Nairobi Baptist Church and at A.I.C. Ngong Road, Nairobi. He earned his Bachelor of Theology at Scott Theological College, Machakos, Kenya. Chris and his wife Theresa have two sons and make their home in Nairobi.