Learning to Lead
The Making of a Christian Leader in Africa
Learning to Lead will help you develop godly character and finely-tuned skills, equipping you to become an effective Christian leader who brings honour to the Lord.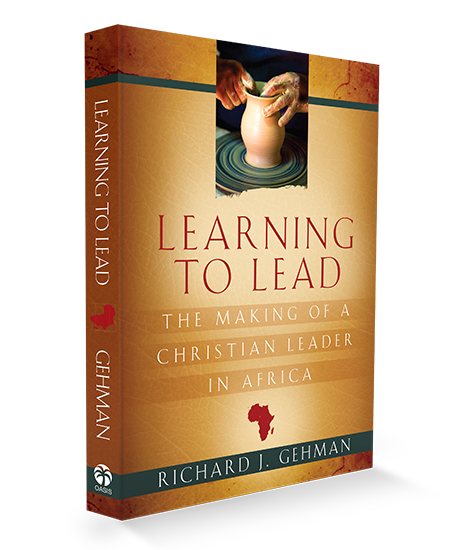 If you're a leader, God has given you a difficult calling. Being a leader requires responsibility, selflessness, and competence. The stakes are high – we all know leaders who have failed to lead well. It's easy to become overwhelmed by the pressure.
Though godly and effective leadership can be difficult to achieve, Dr Richard Gehman is here to help. In Learning to Lead, Gehman draws from the living experience of African leaders and 36 years of training church leaders in Kenya to equip Christian leaders for their calling.
Effective Christian leadership depends on godly character and on finely-tuned skills. This book will teach you how to develop these skills and become like Christ, providing discussion questions and practical applications along the way. As you turn the pages of Learning to Lead, Gehman will help you become an effective Christian leader who brings honour to the Lord.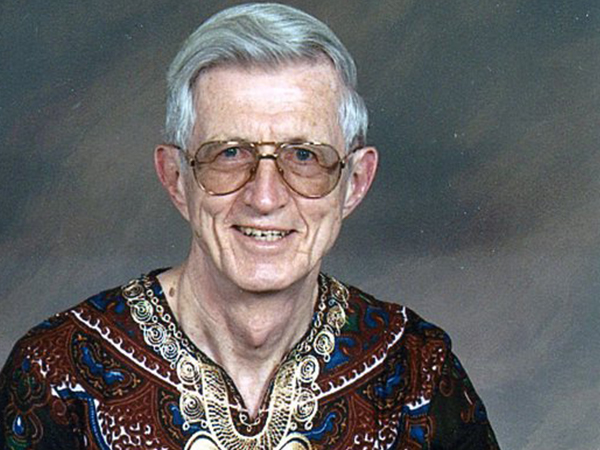 For 36 years, Rev Dr Richard J. Gehman has served in Kenya with the Africa Inland Church as a missionary of the Africa Inland Mission. He received his MA from Wheaton College, his Master of Divinity from Gordon Divinity School, and his Doctor of Missiology from Fuller Theological Seminary.
He taught at Scott Theological College, Kenya, where he was principal for eight years. He was the Coordinator for the Theological Advisory Group (TAG), a research and renewal group of the Africa Inland Church, Kenya; the Director of the Institute for Church Renewal; and the editor of the Africa Journal of Evangelical Theology (AJET) for eight years.
He is the author of several books, including African Christian Theology Revisited, The Holy Spirit: Our Perfect Helper, and Essential Leadership Lessons.
In 2002 he and his wife, Florence, retired in Central Florida, USA. They have two children and nine grandchildren.
Dr Gehman is well qualified to write this book about Christian leadership in Africa. Firstly, he has been vitally involved in training leadership in East Africa for over three decades. Secondly, he is a careful and thoughtful student of African culture and the challenges of church leaders. And thirdly, Dr Gehman is a biblical scholar permeating his writing with biblical illustrations and scriptural teaching. After interviewing over 175 African church leaders, Dr. Gehman has presented two vital traits that are crucial to leadership within the African church – character and competence – with the greater emphasis on character. By careful listening to African voices and through diligent library research, Dr. Gehman is now offering an excellent textbook for leadership courses in Bible colleges, seminaries, and graduate schools of theology within Africa and a helpful read for missionaries preparing themselves for teaching within continental Africa. Such a book would have greatly enhanced my own teaching on leadership within Ethiopia. —E. Paul Balisky (PhD), former instructor at the Ethiopian Graduate School of Theology
Here is an excellent book, one that is timely for those who lead God's people, and those who desire to lead; and those who train others to lead. God has given us his 'master plan' for leadership in the Bible for us to follow. The author is bold enough in point out the right qualifications to be an accomplished and godly leader. —Rev Isaac Simbiri, former General Secretary of the Evangelical Fellowship of Kenya; former Director of the Christian Education Department of the Africa Inland Church in Kenya; Principal of Ahero Evangelical School of Theology
One special characteristic of this book is its splendid and pervasive practicality. Another is the gentle, generous tone throughout. A third distinguishing strength of the book is its African texture, exemplified especially in the extensive interview materials with African pastors, and in the African proverbs interspersed throughout. These uniquely African components of the discussion richly enhance the whole. —Paul Bowers (PhD Cantab.), founding coordinator, Accrediting Council for Theological Education in Africa (ACTEA); managing editor, BookNotes for Africa: A Review Journal; lecturer, George Whitefield College
Church growth in Africa is overwhelming. How then will these large numbers, who attend churches, be managed so that they will grow spiritually? The answer to this question is found in this book, Learning to Lead: The Making of a Christian Leader in Africa. Spiritual leadership by African Christian leaders will produce the results God intended, 'that we may present everyone perfect in Christ' (Col 1:28f ). For this reason, I strongly recommend that every leader should get a copy of this book to use in the work of the Lord. —Titus Kivunzi (DMin), former Principal of Scott Theological College; former Bishop of the Africa Inland Church, Kenya; instructor and department head for Pastoral Studies at the Nairobi Evangelical Graduate School of Theology