COMING SOON
In the Same Room as Jesus
Entering a Deeper Friendship with Christ
You know Jesus as your saviour, but do you know him as your friend?
In the Same Room as Jesus is a record of Morrison's journey from emotional distance to intimacy with Jesus. If you're hungering for a deeper relationship with Jesus, this book will show you how to become friends with Christ.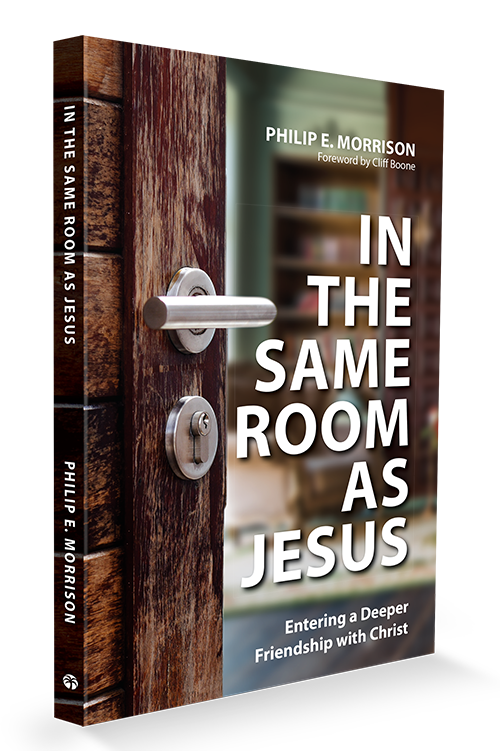 What would it be like to meet Jesus for chai or sit down together for a meal? To really be friends?
Many Christians are content with a purely intellectual relationship with Jesus. They believe in him. They obey him. They put their trust in him. But when they pursue a deeper relationship with Jesus, he always seems to be in the next room – just out of reach.
As a self-proclaimed Christian stoic, Philip Morrison knows what it's like to have a faith that's brain-deep, but not heart-deep. But Morrison has discovered that Jesus wants more for us. He doesn't only want to be your saviour – he wants to be your friend!
In the Same Room as Jesus is a record of Morrison's journey out of intellectual coldness to a deeply emotional relationship with Christ. With pastoral humility, Morrison describes several doors that have helped him move from distance to intimacy.
If you're struggling to feel close to Jesus, this book will help you draw near to your amazing God. As you enter the same room as Jesus, you'll learn how incredible it is to be friends with Christ.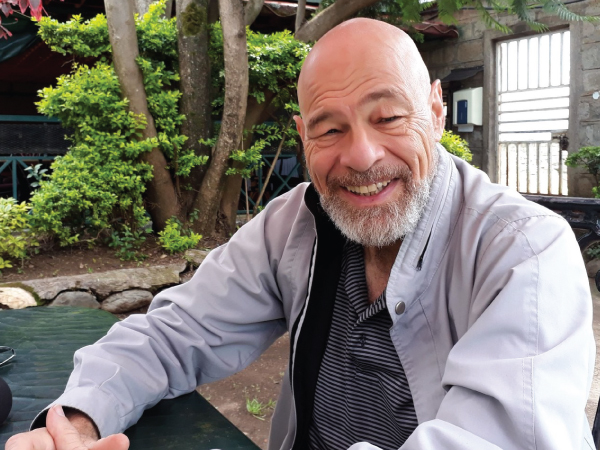 Philip E. Morrison moved to Kenya over 30 years ago. As a lecturer at Moffat Bible College, he became passionate about equipping under-resourced pastors who are responsible for multiple congregations. As a result, he founded The Multi-Church Pastor Institute to mentor and train these pastors.
He has earned a Doctor of Ministry from Africa International University and currently serves with Africa Inland Mission as a Theological Education Consultant. He is the author of multiple books, including The Multi-Church Pastor, Falling Asleep in the Lap of Delilah, and Conflict Resolution in the Church. Philip Morrison is a member of the Africa Inland Church in Kenya.
My heart was deeply moved, and my conscience was challenged as I read this book. It is a scalpel in the hands of the Holy Spirit, and the willing reader is giving the Spirit permission to do surgery on their soul. —Dr Cliff Boone, author of "Christ Victorious"
Are you seeking a deeper life with God? A more intimate relationship with Jesus? You are not alone. Phil Morrison is on the journey with you seeking to draw closer to Jesus, who always seems as near as the next room. Go with Phil as together you "turn the doorhandles" that open the way into the life you are longing for. —Mark Beazley, Spiritual Director and MA Spiritual Formation
Do not read this book – unless you have a burning desire to experience and to love the risen Lord Jesus in fresh and real ways. As I read Phil Morrison's small book, I was moved by how authentic this humble, transparent brother is. Phil shares his deepest thoughts and feelings with us. But In the Same Room as Jesus is grounded in Scripture, practical, and real – not ethereal. Digesting Phil's thoughtful guidance I appreciated very much that his wisdom is deeply grounded in the riches of the "communion of saints." He quotes extensively from many diverse voices in our rich heritage, including A. W. Tozer, Augustine, Richard Foster, John Woolman, Thomas Merton, C. S. Lewis, Brother Lawrence, John Baillie, Ann Weems, Richard Baxter, Tish H. Warren, Dietrich Bonhoeffer, and more. Commenting on Psalm 119:58, Phil writes: "This is the impulse of a person who hungers after God and a personal intimacy with him. And he is doing it with all his heart! This is no casual effort. This is an intentional and deliberate searching for a closer relationship. It is done with all of his being." That is exactly what Phil's book about doors is all about. Be prepared for a transformational journey – and read slowly in a quiet space! —George Renner, PhD, former faculty member, New Testament and Pastoral Studies, Nairobi Evangelical Graduate School of Theology, Kenya
When reading In the Same Room as Jesus, I kept coming back to the famous Marin Luther quote, "we are all mere beggars telling other beggars where to find bread." If the bread we are seeking is finding the reality of friendship and intimacy with the Lord Jesus, Phil Morrison is the proverbial beggar whose discovery will help us to do that. In a thoroughly readable way, with both the wisdom of God-seekers throughout the centuries and the practical touch of personal experience, this work shows us how we can "turn the doorhandle" and enter the room of that wonderful life with Jesus. —David Harrop, Pastor of Global Ministries, Calvary Church, Lancaster PA