Baesics
Run hard after God. If anyone catches up, introduce yourself.
In Baesics, Ernest and Waturi Wamboye give no-nonsense advice on how to build a fulfilling love life and marriage. They'll help you find your identity in Christ, learn how to set boundaries, resist lust, heal from emotional wounds, and become a real, godly man or woman. Once you know the basics, you'll be ready to meet your BAE.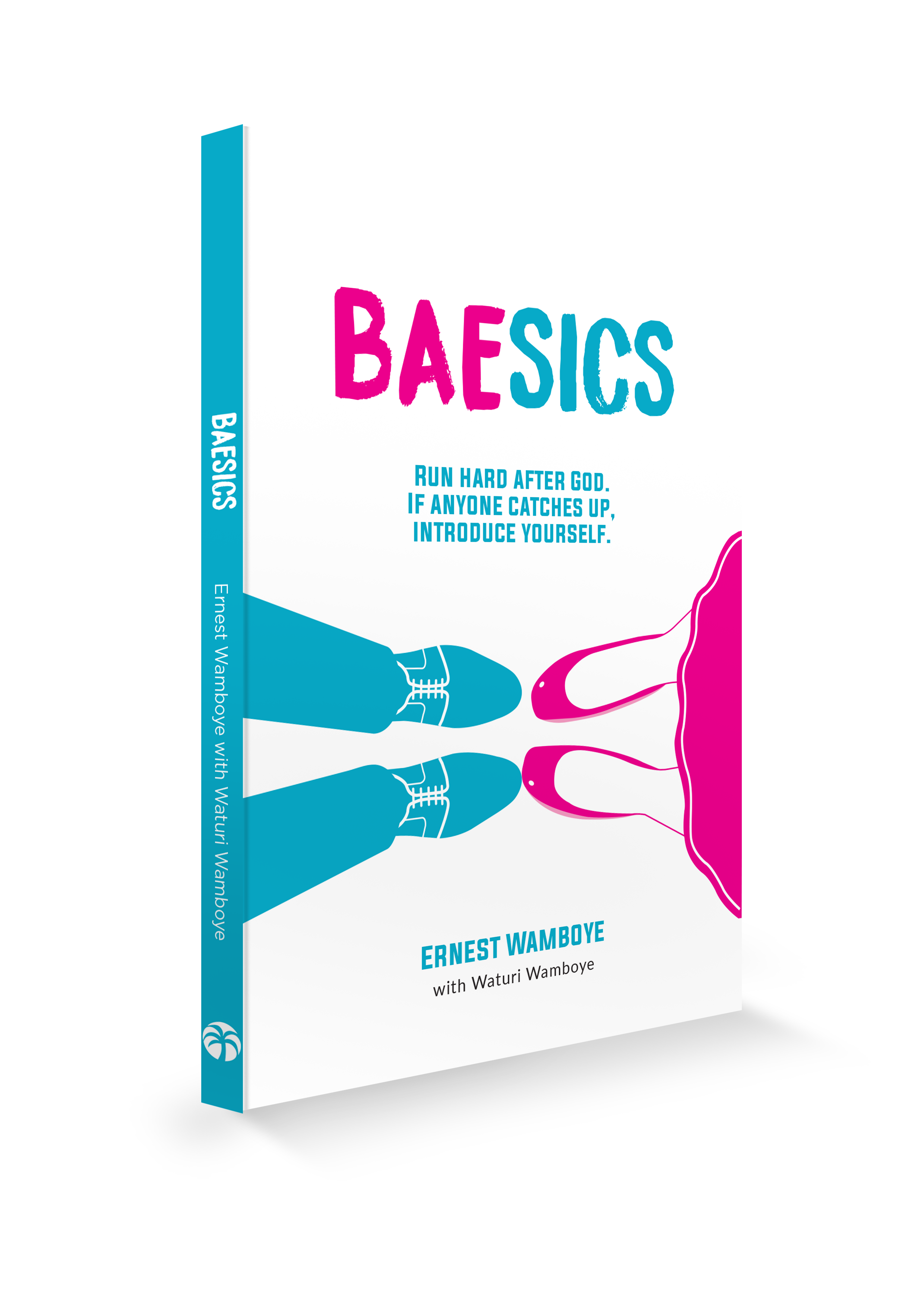 To say finding a life partner is an important decision is an understatement. No other person has more power to affect your life – for better or for worse – than the person you marry. That's why it's so important that the person you call your lifetime "bae" is fit for the journey up ahead.
But here's the real question: are you equipped for the journey that lasts till death do you part?
Where do you start on the journey to finding yourself and to finding love? Only the author of marriage can provide you with the design plan. Through personal stories, no-nonsense advice, and biblical exposition, Baesics urges you to commit yourself wholeheartedly to Christ, find your identity and purpose before you find a partner, and set appropriate sexual and emotional boundaries. It addresses the world's myths about what makes one a man or a woman, how to handle temptations such as lust, and how to deal with emotional wounds.
Learn the basics for choosing your bae so you can lay a biblical foundation for your love life and the marriage you desire.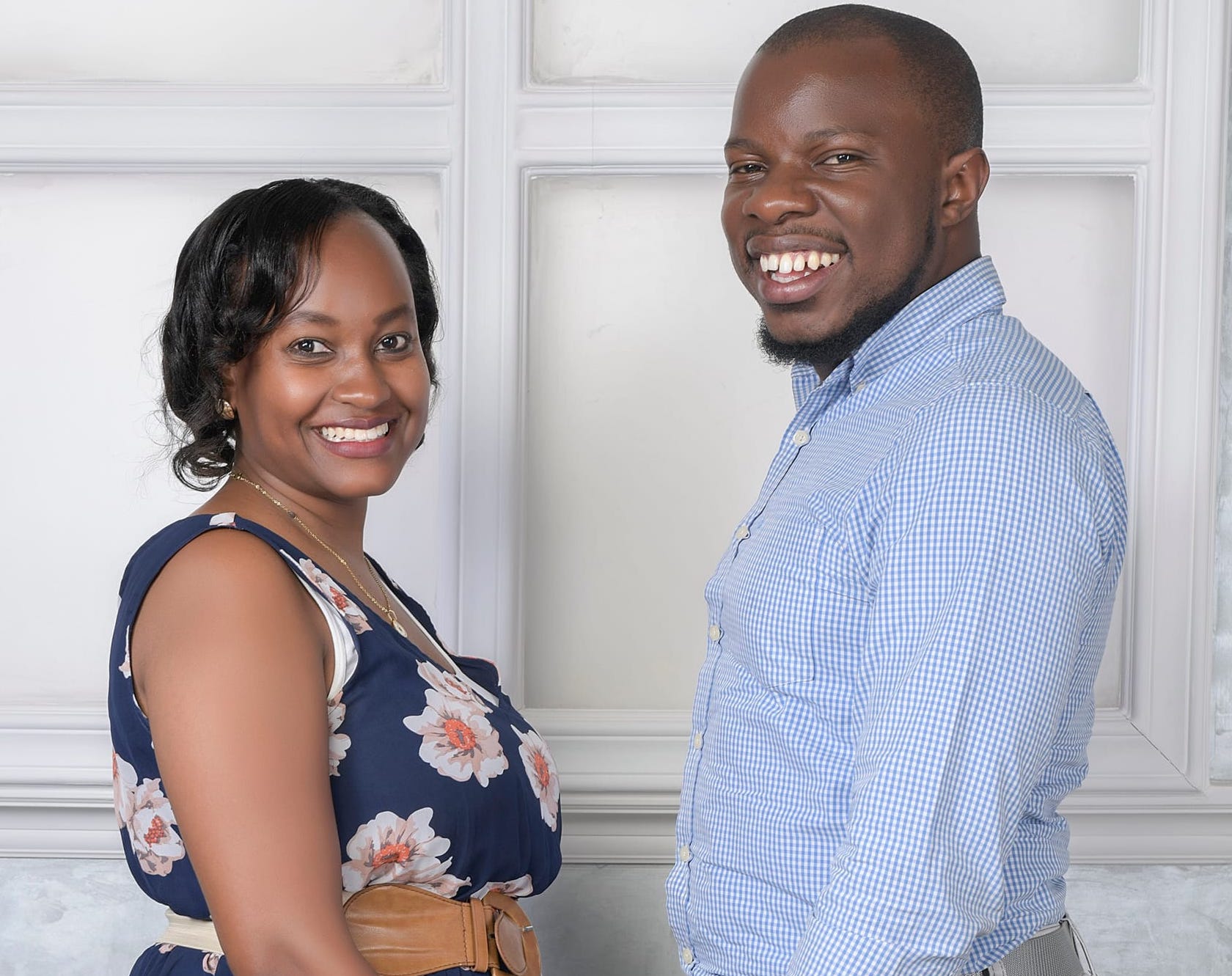 Ernest and Waturi Wamboye are a dynamic and engaging couple, happily married with two daughters. They regularly write and speak on Christian dating and marriage. Together, they founded The Relationship Centre Ltd, an organization that aims to promote biblical family values in contemporary urban communities in Kenya. The Wamboyes also run various ministries including Boy Meets Girl, a quarterly relationships forum to help young people marry well; Powerhouse, a men's pornography addiction recovery program; and Dating Clinic, a couples' premarital and post-marital forum.
Trained in journalism and discipled by the Navigators, Ernest blogs at https://www.penstrokes.co.ke, which has won the Blogger Award of Kenya in 2016, 2017, and 2019.
To say that Ernest Wamboye has a divine calling and timely message for today's youth is a mere understatement. Baesics is the most masterfully woven of his literary tapestry yet! In this marred world of sin where the stark reality of breakups and divorce seems eons away from the dream of marital utopia, this book sheds a ray of hope to the many disillusioned and broken-hearted singles of today. Through these pages filled with thought-provoking insights and practical examples, you will discover the Master's divine secrets to making your relationship and marriage work, drawn from principles stated in his user manual: the Bible. True to its name, Baesics takes us back to the basics. This is a must-read for anyone in pursuit of their marriage Eden, where perfect love all began. —Dr Frederick K. Wangai, Consultant Physician and Lecturer, University of Nairobi
Baesics is well researched, well presented, biblical, and practical. Ernest's humour comes through as he draws on everyday examples to illustrate his points. Men and women preparing for marriage will find that Baesics drives them to "know your Master passionately, pursue your mission radically, and you will find your mate graciously." —Dr Stanley W. Mukolwe, Founder of Raising Future Parents, Director of Family Life Ministry at Navigators Africa
I can't think of a more relevant book for our times. In a world that no longer sees marriage as sacred or even particularly significant, this book shines a beautiful light on how singleness, dating, and marriage can be approached in a God-honouring way. Baesics is written with authority and conviction. The couple's desire to serve their readers in building relationships with a strong foundation comes through on every page. The writing is compelling and creative, with many real-life examples to make it practical for readers. Above all, the book is filled with the words and wisdom of Scripture, setting it apart from many other "how-to" marriage manuals. —Joan Campbell, trustee of Media Associates International – Africa, author of "Encounters: Life Changing Moments with Jesus," "Journeys: On Ancient Paths of Faith," and "The Poison Tree Path Chronicles"
Baesics provides a practical blueprint for thriving in romantic relationships. The insights and personal stories have helped me to catch the little foxes that ruin the vineyards of purity, level up my emotional IQ, and uproot the idols that creep into my life. It has helped me reaffirm my true identity in Christ, explore the SHAPE of my calling, and clarify God's design and purpose for relationships. I am indebted to Ernest and Waturi for their ministry. There is so much to be gleaned from this book. —Peter Kamero, lawyer, leader at Christ Is The Answer Ministries' Bible exposition service