Christian Counselling
An African Indigenous Perspective
This is the only book to ever look at Christian Counselling from an African Perspective. The Christian counsellor can serve as God's channel for this healing and rebuilding of Africa.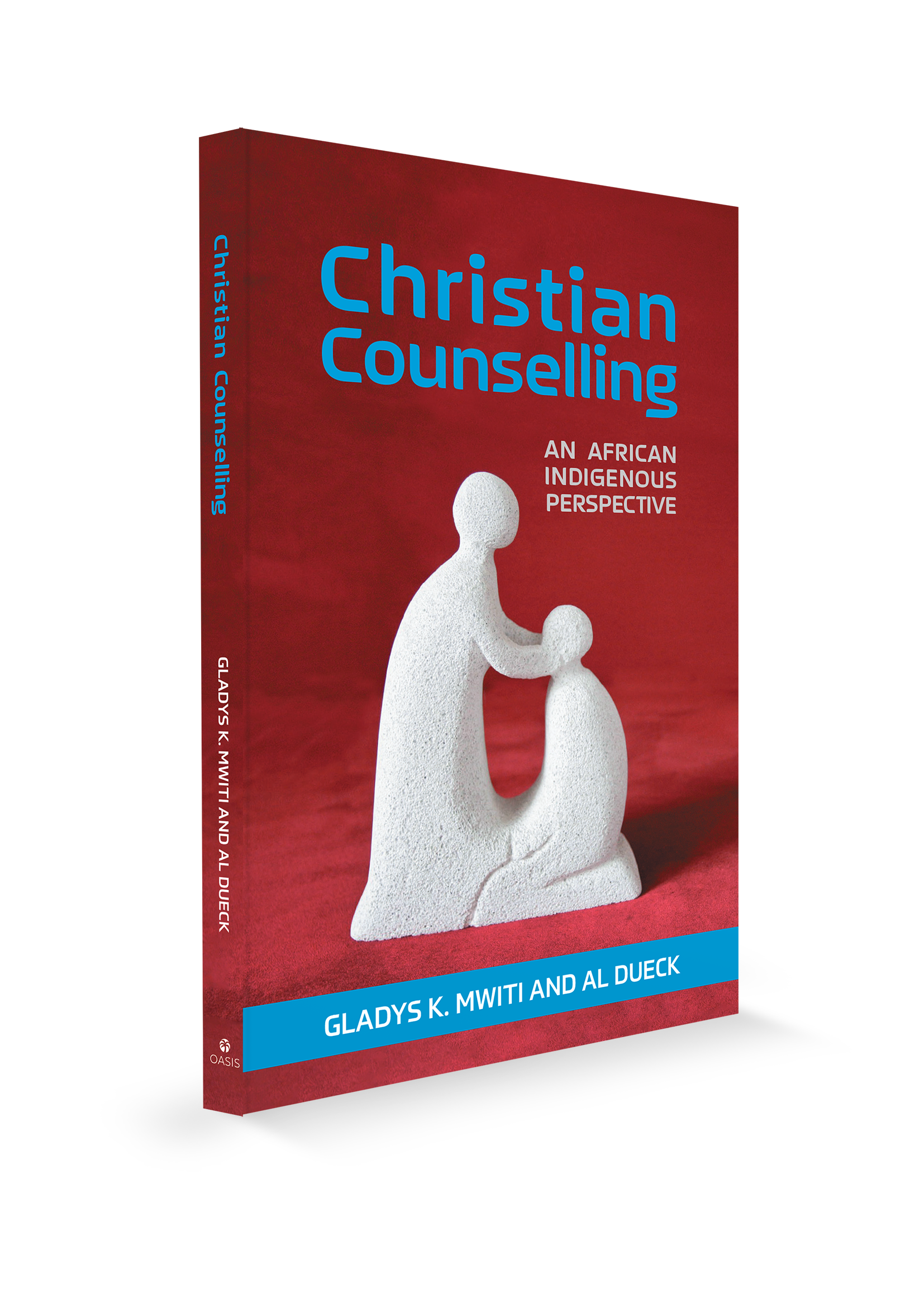 Africa is in great trouble: the culture is broken, the children live in a vacuum, and personal faith has hardly touched the core of the culture that shapes Africans. Most resources lie untapped, and the few that are exposed have been vandalized, devalued, and stolen. Faced with a broken continent, Africans can respond with anger, striking out at agents of colonialism, or they can choose to utilise their energy in identifying rich resources that still remain in the land and using them to empower a richly blessed people.
Christianity has the obligation to engage with society's heartaches, hearing the people's cries for wholeness and uniting them to find solutions for their problems. An alienated Church has no message when storms of immorality blow across the land, corruption reigns in government, children as young as four begin using drugs, marriages are shaken, refugees colour the landscapes, and masses of land go untilled because of broken ecosystems from the Atlantic to the Indian Ocean.
The calling of the Christian counsellor in Africa today is to reclaim the discarded, to rebuild the broken, and to re-member the dis-membered. Africa can rise up to take a place in the world community; this rising up depends on both the inner power of the African people and the rebuilding of African communities. The Christian counsellor can serve as God's channel for this healing and rebuilding of Africa.
The only book to ever look at Christian Counselling from an African Perspective.
A breakthrough study in which Christian psychology not only speaks to the African context, it also speaks from it.
Looks at how to handle issues like stress management, marriage counselling, mass suffering among other issues from an African perspective.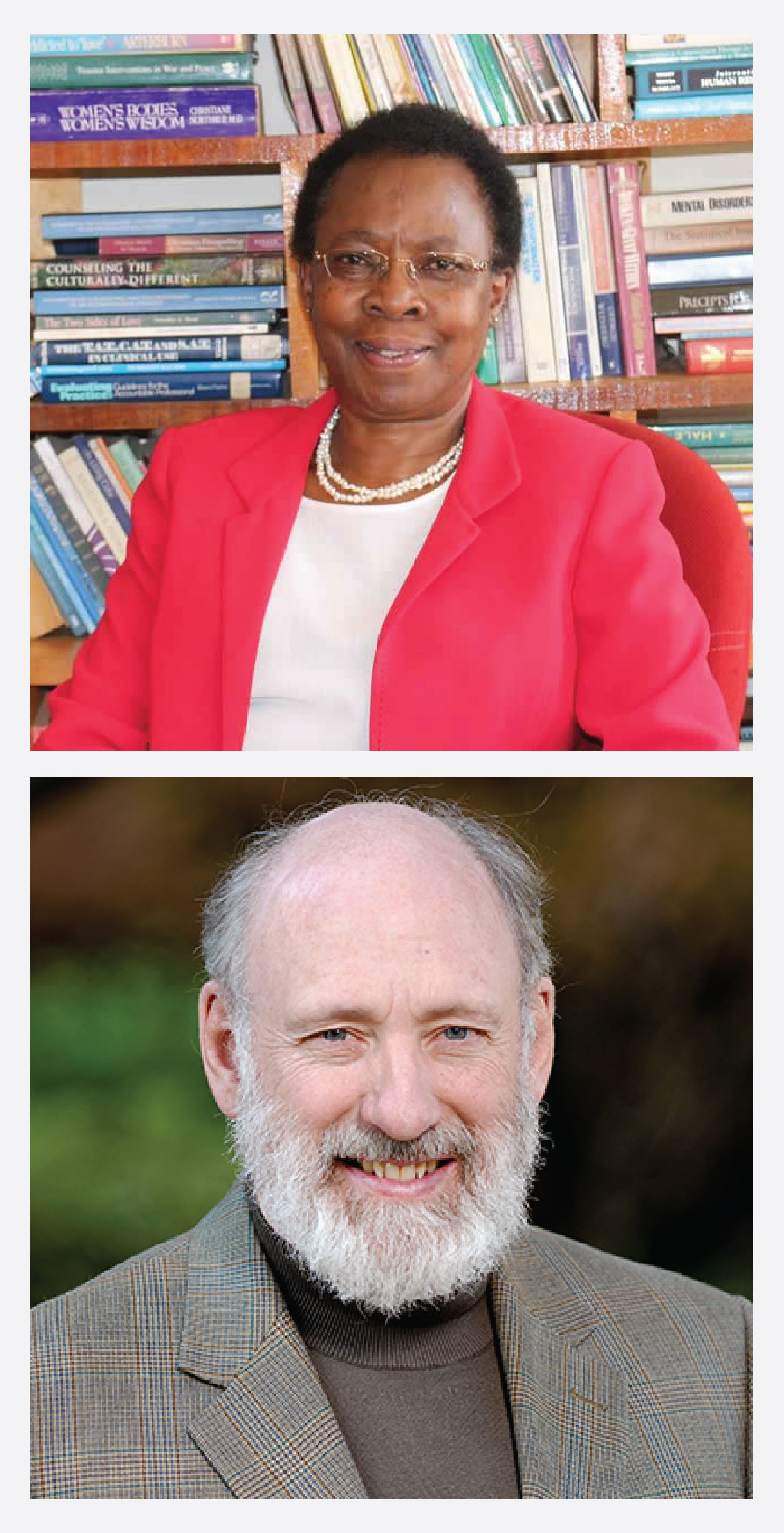 Dr Gladys K. Mwiti, PhD is a professional and well-practised Consultant Clinical Psychologist and Psycho-Trauma Specialist with over 20 years' experience, in the field of mental health in Africa and the USA. She is the Executive Director of Oasis Africa - a professional psychosocial organization that she and her husband Dr. Gershon Mwiti, founded in 1990. She is also the Chairperson of the Kenya Psychological Association, Interim Chairperson of the Kenya Society for Traumatic Stress Studies, a member of the American Psychological Association, and member of the Board of Directors for the International Society for Traumatic Stress Studies. She has a PhD in Clinical Psychology from the Graduate School of Psychology at Fuller Theological Seminary, Pasadena, CA; a Masters degree in Christian Leadership from Fuller's Graduate School of Theology; a Masters degree in Counseling Psychology and a Bachelors degree in Psychology both from the United States International University, Africa in Nairobi; and an Approved Diploma in Education from Kenyatta University, Nairobi, Kenya. In addition, Dr. Mwiti is the author of five books and a published author in various journals.
Alvin Dueck is the Evelyn and Frank Freed professor of the integration of psychology and theology at Fuller. In addition to teaching courses that focus on the dialogue between theology and psychology, he is engaged in research on the role of religion in therapy, congregational health, and conflict resolution between Christians and Muslims. He is the principal investigator in a research project on the spiritual experience of Christians, Muslims, and Jews funded by the John Templeton Foundation. He also participates in the Center for Research on Religion and Psychotherapy. He is currently the recipient (with Dr. Han Buxin) of another John Templeton Foundation grant to support psychology of religion research in China and to encourage intellectual exchange with American psychologists of religion.
Dueck is a licensed psychologist with a long history of teaching in the seminary setting. Prior to joining Fuller's faculty in 1998, Dueck was director of the Marriage and Family Counseling program at the Mennonite Brethren Biblical Seminary. He presented the Integration Lectures at Fuller in 1986, which have since been published in a book entitled Between Jerusalem and Athens: Ethical Perspectives on Culture, Religion and Psychotherapy. Together with Cameron Lee, he has edited a volume of essays entitled Why Psychology Needs Theology: A Radical-Reformation Perspective (2005). He also edited and contributed an article entitled "Modern and Postmodern Approaches to Integration" to a special issue of the Journal of Psychology and Theology. For the 40th Anniversary of the School of Psychology he edited a volume of integration essays by faculty entitled: Integrating Psychology and Theology: Reflections and Research. He is coauthor with Ann Ulanov of The Living God and the Living Psyche.